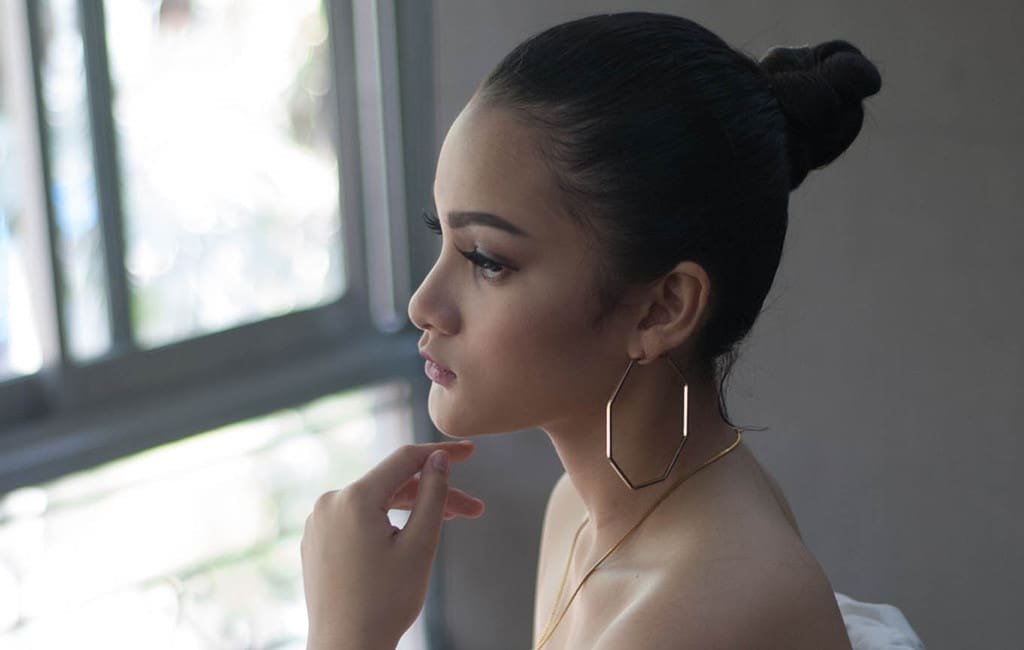 Overview
This post shows my collection of portraits from Sophia Edwards. I chose the Film Noir theme which surely fits her dress and personality.
The Details
I discovered Sophia in a photography event that I've joined. I saw this black chair in the venue and suddenly remembered Film Noir of the 1940s.
The concept that I chose is a genre of cinematographic film marked by a mood of pessimism, fatalism, and menace. The term was originally applied (by a group of French critics) to American thriller or detective films made in the period 1944–54 and to the work of directors such as Orson Welles, Fritz Lang, and Billy Wilder.
Maria Christina Nunez did her hair and make-up.
Gears
I have used the following to achieve these shots:
Nikon D70. This is my hobby camera. It was released in 2004 sporting 6 megapixels. I got the camera on a steal price from a thrift shop.
Nikon AF 50mm f/1.8D
Lighting
I chose available, window light in these shots. I adjusted the ISO to 400 because the venue is a bit dark. I don't want to get past this number as the camera will surely show its age through color noise.
Posing
Sophia is great in posing. She was mentored by someone who did fashion modeling in the past. I never had hard time directing her but I still tweak her projection.
Post-production
I post-process my images depending on the theme that I'm shooting. For this set, I applied black and white theme in the photos to conform with the Film Noir.
Summary
We do our best to make you look flattering in photos or videos. Should you wish to view other women portraits, you can click here. If you are interested in our services, please leave a message by clicking this link and we'll get back to you as soon as we can.