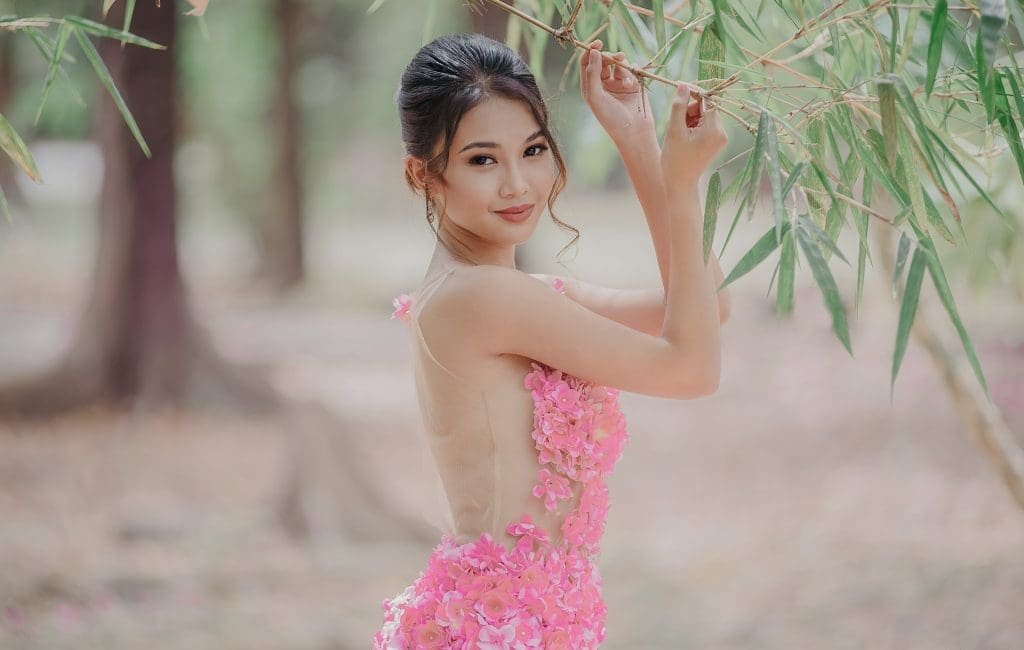 Overview
This page showcases the portraits of Nicole in a pink dress
The Details
The portrait depicts Nicole wearing a long pink dress, which cascades down to the floor in soft, flowing folds. The dress is made of a light, airy fabric that catches the light and adds a subtle shimmer to the image. The pink hue of the dress is soft and feminine, with a delicate blush undertone that complements Nicole's skin tone.
Nicole stands tall, with her shoulders back and her head held high, exuding quiet confidence and poise. Her hair is styled in loose waves, framing her face and adding to the overall romantic and dreamy feel of the portrait.
The focus is solely on Nicole with the background blurred to create a sense of intimacy and closeness.
The overall effect of the portrait is one of grace and elegance, with a subtle touch of whimsy and romance. The woman in the pink dress appears confident, serene, and utterly beautiful, making for a captivating and memorable photograph.
Gears
I used the following to achieve these shots:
Nikon D700
Nikon AF 80-200 f/2.8D
Tamron 20-35 f/3.5-f/4.5 AF-D
Lighting
I used available light for these photos.
Post-production
I processed the photos using Adobe Lightroom and applied my signature color favoring the correct skin tones.
Summary
We are dedicated to providing you with the images to the best of our abilities. If you wish to view other women's portraits, you can click here. If you are interested in our services, please leave a message by clicking this link and we'll get back to you as soon as we can.