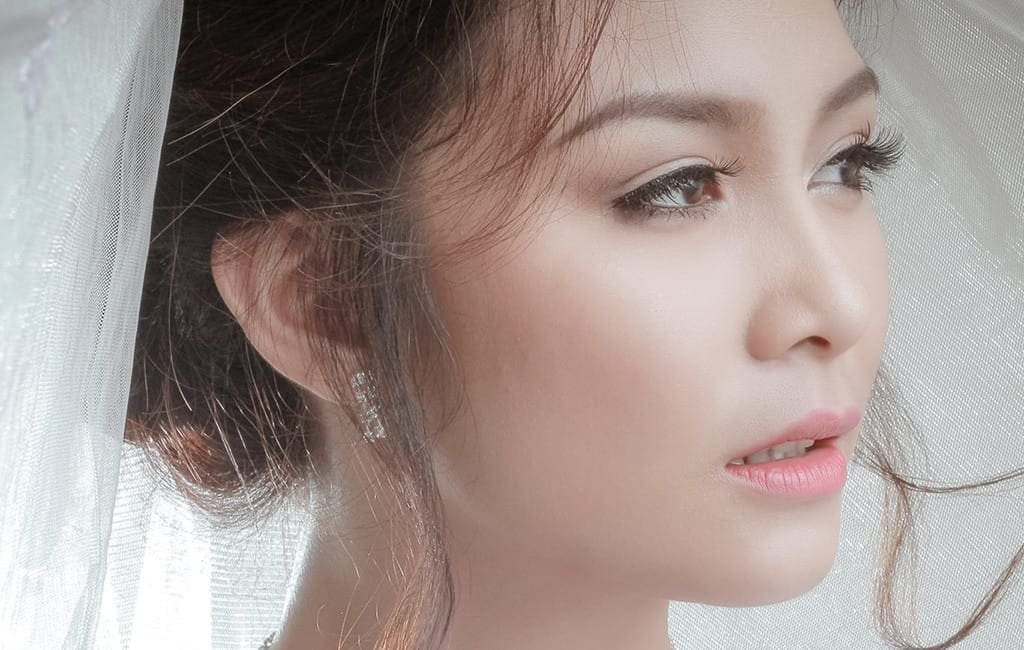 Overview
Kris is a featured bride in our wedding portraits. She can mix many looks from relaxed to high-end fashion. I am simply amazed.
The Details
Kris looks breathtaking in her wedding gown, with the natural light accentuating her stunning features. The gown is an exquisite creation, crafted with flowing fabric and adorned with intricate lacework and sparkling beads. Its fitted bodice and full, billowy skirt accentuate the bride's curves, giving her an elegant and timeless silhouette.
In the background, there are blurred trees, creating a picturesque and natural setting for the wedding. The soft light filtering through the leaves creates a dreamy and romantic atmosphere, adding to the enchantment of the moment.
The bride's radiant beauty is accentuated by the natural light, making her the center of attention. Her smile is infectious and her joy is palpable, as she stands ready to embark on a new journey with her partner.
Overall, the bride's gown is a masterpiece, commanding attention and admiration from all who see her. The natural setting and soft light create a stunning visual backdrop that enhances the beauty of the bride and her gown.
Gears
I have used the following to achieve these shots:
Canon Rebel camera
Canon EF 50mm f/1.8
Lighting
We chose La Mesa EcoPark for the shoot. However, we were caught by heavy rain that's why we were not able to continue. We decided to resume the shoot in a studio. We used multiple flash units to achieve a high-key look. As a result, we get bright, happy-looking photos that suit most weddings.
Posing
As a wedding photographer, I am expected by my clients to direct them in posing. For wedding portraits, It is very crucial for my subjects to relax so I talk to them first, get to know them, and try to win them. Once they are comfortable then the job becomes easier.
Kris projects the posing and emotions very well so I never had a hard time directing the poses.
Post-production
I post-process my images depending on the theme that I'm shooting. For this shoot, I made sure that I stick with natural tones. I want to make sure that the makeup stays intact in post-processing. Most of my wedding clients prefer natural colors in the edits so I ensure that I stick with their requirements.
Summary
I love weddings and my team is dedicated to providing you with the images to the best of our abilities. If you wish to view our entire wedding collection, you can click here. If you are interested in our services, please leave a message by clicking this link and we'll get back to you as soon as we can.