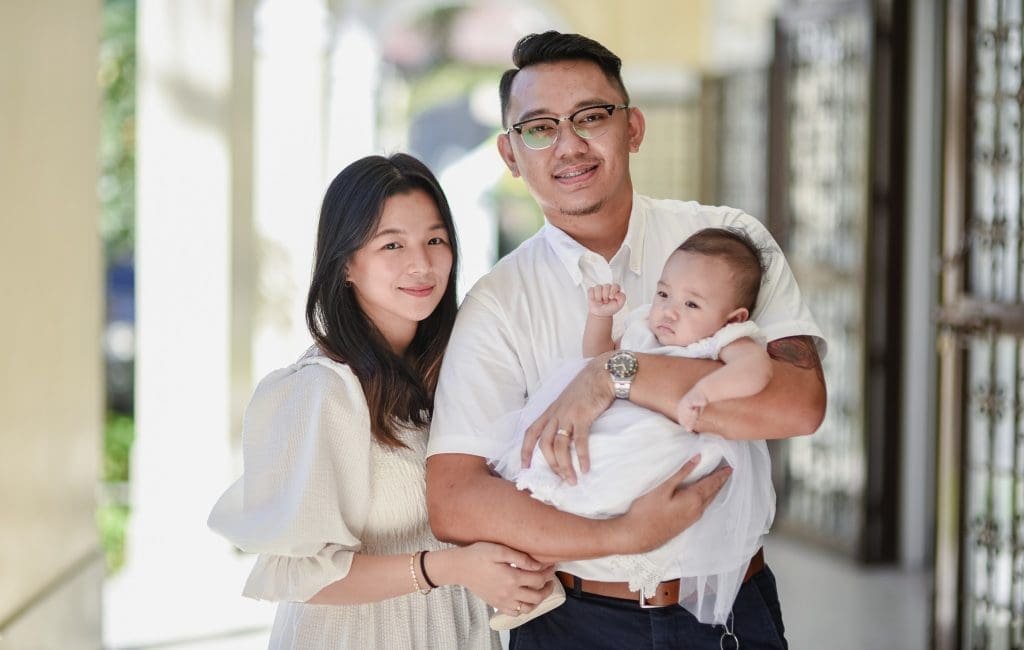 Overview
A Celebration of Life and Love: Luna's Christening
The Details
Luna's Christening was an unforgettable event that we had the honor of photographing. The ceremony was held at the beautiful Mary Immaculate Church in Levitown, followed by a reception at Max's Fried Chicken. As photographers, we were tasked with capturing the joy, love, and laughter that filled the day. For this coverage, we used a Nikon D750 camera, known for its excellent image quality and low-light performance, along with a selection of lenses to capture every moment.
As we arrived at the Mary Immaculate Church, we were struck by the stunning architecture and beautiful details of the building. We took some time to familiarize ourselves with the space and lighting, ensuring we were prepared to capture the ceremony without disrupting the solemnity of the occasion. We used a combination of our Nikon 24mm f/2D and Sigma 85mm f/1.4 EX DG HSM lenses to capture the details of the ceremony, including the baptismal font, the priest performing the sacrament, and Luna's family and godparents.
After the ceremony, we headed over to Max's Fried Chicken for the reception. We utilized our Nikon 50mm f/1.8 AF-D lens to capture candid shots of Luna's family and friends as they celebrated her special day. We took photos of Luna's parents, godparents, and guests enjoying the food, playing games, and sharing stories. We also captured some lovely portraits of Luna in her christening gown, surrounded by her loved ones.
In post-processing, we carefully edited the photos to ensure they captured the emotions and details of the day while enhancing their overall quality. We adjusted the color balance, exposure, and contrast to bring out the details and create a cohesive look and feel. We also added a few black and white photos to add a timeless and classic element to the collection.
Overall, Luna's Christening was a beautiful event filled with love and joy. We were honored to be a part of it and to capture the memories through our photography. With the use of our Nikon D750 camera and a selection of lenses, we were able to create a collection of photos that truly reflected the essence of the day. From the stunning Mary Immaculate Church to the warm and welcoming Max's Fried Chicken, Luna's Christening was a celebration of family, love, and new beginnings, and we are grateful to have been a part of it.
Check us out for more!
We are dedicated to providing you with the images to the best of our abilities. If you wish to view other women's portraits, click here. If you are interested in our services, please leave a message by clicking this link, and we'll get back to you as soon as possible