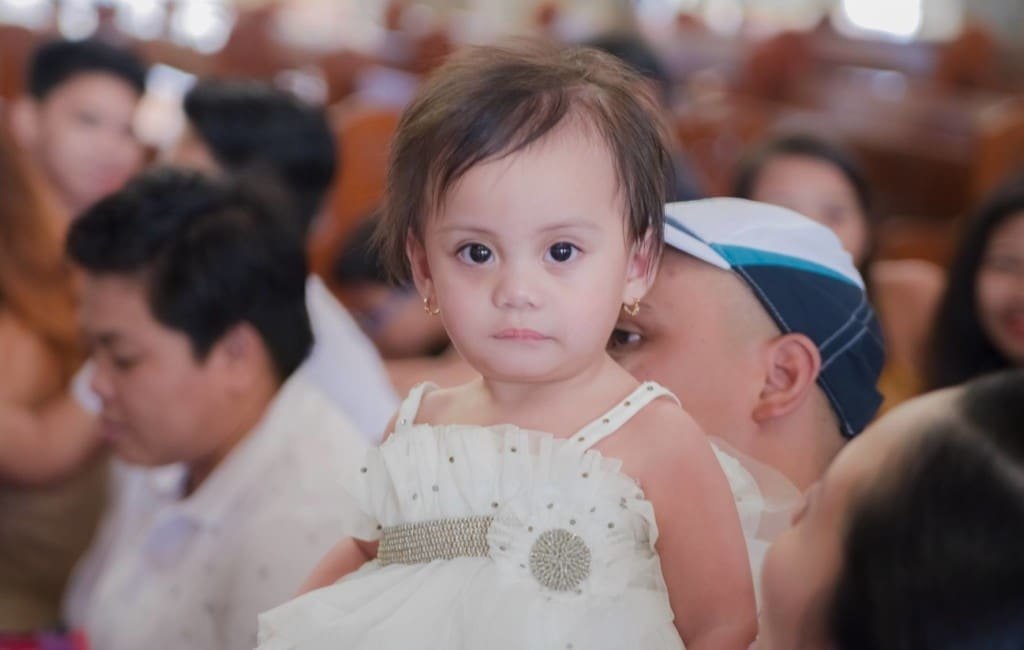 Jeulia's christening was a beautiful and memorable event filled with love, joy, and a sense of community. The ceremony occurred at a quaint church full of character and charm, creating the perfect backdrop for this special occasion.
As Jeulia's parents held her in their arms, the priest spoke about the importance of faith, love, and family. The church was filled with the soft glow of candles, and hymns sung in unison created an atmosphere of peacefulness and calm.
As the ceremony began, I felt privileged to be there to capture these precious moments. I took shots of Jeulia's parents beaming with pride and happiness as the priest poured water over her head, baptizing her and welcoming her into the Christian community.
After the ceremony, we headed outside to take some family portraits. The sun shone, and the warm summer breeze created the perfect setting for stunning photos. I captured shots of Jeulia's family laughing and enjoying each other's company, their love, and their connection shining through in every photo.
The reception that followed celebrated life, love, and family. Jeulia's family and friends gathered to enjoy delicious food, share stories, and make memories. I took candid shots as they mingled and chatted, capturing the joy and happiness that filled the room.
Looking back on the photos, I can't help but feel grateful to have been a part of such a special day. Jeulia's christening was a beautiful and heartwarming event, and I'm honored to have captured these precious moments for her family to cherish for years to come.